FEATURED NEWS
2020 | 2019 | 2018 | 2017 | 2016 | 2015 | 2014 | 2013
---
27 August, 2019
Representatives of CUHK ISEIS participated in the 22nd Cross-Strait Urban Geographic Information System Forum
The 22nd Cross-Strait Urban Geographic Information System Forum (CSUGIS) was successfully held in the conference hall of Shanghai Pine City Hotel on Aug 26th, 2019. On behalf of The Institute of Space and Earth Information Science (ISEIS) in The Chinese University of Hong Kong (CUHK), Dr. Janice Wong, assistant professor Hongsheng Zhang and PhD student Ling Xiao participated in the forum. Prof. Zhang gave a speech entitled "Urbanization of Guangdong, Hong Kong, Macao and Dawan District and Its Environmental and Ecological Impacts".
The forum is hosted by the Shanghai Surveying and Mapping Geographic Information Society. More than forty associations from nine cities such as Hong Kong, Taiwan, Shenzhen, Beijing, Shanghai and Nanchang have participated in the forum, totally including more than 150 urban geospatial experts, scholars and technical backbones. The theme of the forum is "Big Data and City Perception", ideas and technologies have been deeply exchanged and discussed to jointly promote the high-quality development of geographic information in the cities cross-strait.
Five keynote speeches were presented by 5 senior leading scholars. They are academician Deren Li and Renzhong Guo, prof. Fengtian Lin from Taiwan's Successful university, prof. Anrong Dang from Tsinghua University, as well as professor-level senior engineer Jianxiang Gu. Fifteen representatives conducted wonderful reports and academic exchanges on research and exploration in various fields such as urban geographic information, big data, rail transit and wisdom perception. The wonderful report of the forum received warm response from the participants.
Prof. Hui Lin, one of the founders of CSUGIS, the academician of the Eurasian Academy of Sciences, the former director of the ISEIS in CUHK, and the dean of the School of Geography and Environment of Jiangxi Normal University, presided over the closing ceremony of the forum. Prof. Lin reviewed the history of the forum over the past 20 years and sincerely thanked all the participants for their long-term support and passionate. He pointed out that the high level and quality of the forum is related to concerted efforts of all colleagues. Finally, the conference announced that the 23rd CSUGIS will be hosted by the School of Geography and Environment in Jiangxi Normal University in 2020. Prof. Lin officially took over the forum flag from the forum chairman Jianxiang Gu. Let's look forward to the next forum to be held in the beautiful city – Nanchang in Jiangxi Province.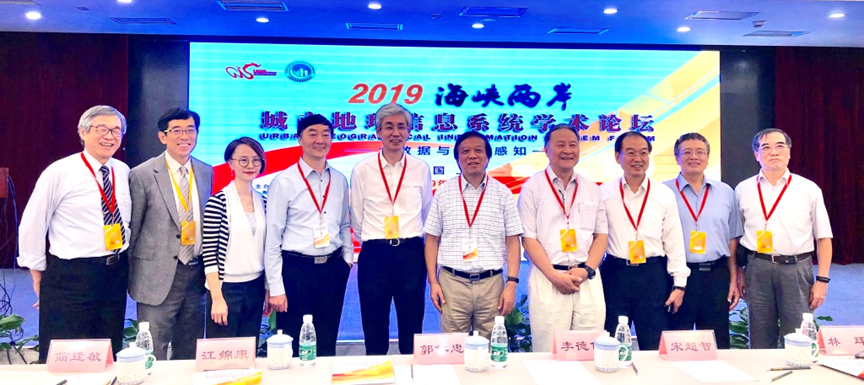 Group photo of the conference organizing committee and guests from Hong Kong, Taiwan, Beijing, Shenzhen and Nanchang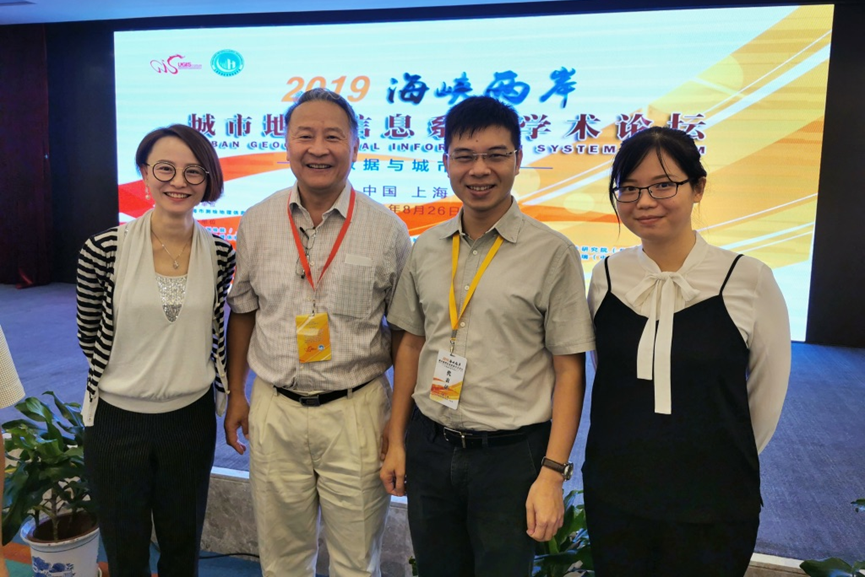 ISIES CUHK former director and delegates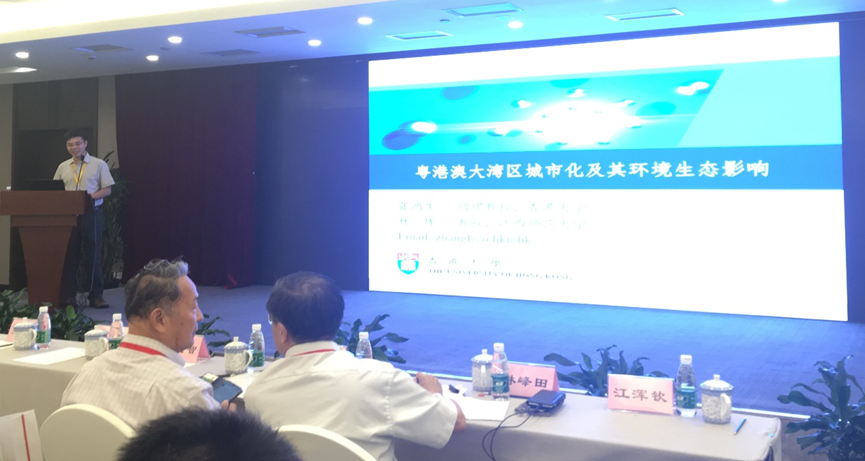 ISEIS CUHK Assistant Professor Hongsheng Zhang made a report at the forum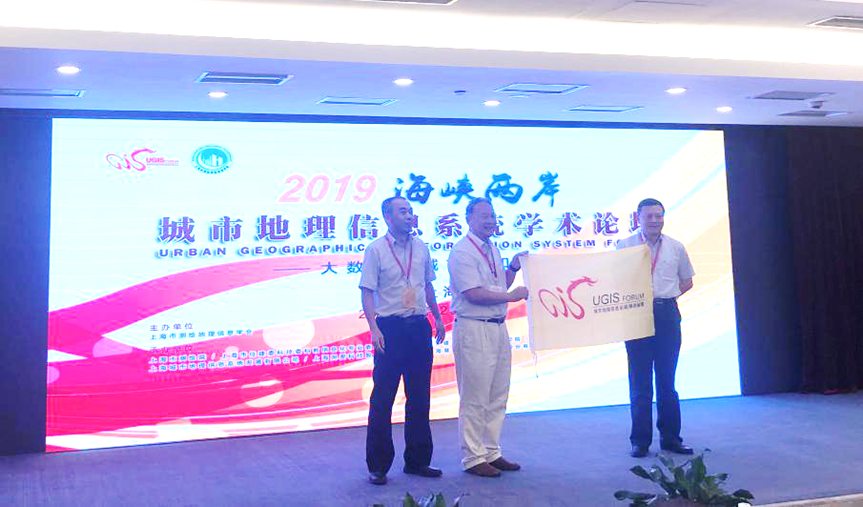 Prof. Hui Lin took over the forum flag from the forum chairman Jianxiang Gu