FEATURED NEWS
2020 | 2019 | 2018 | 2017 | 2016 | 2015 | 2014 | 2013
---
7 September, 2019
ISEIS MSc teacher and MSc students gave presentations on the 24th IUSAM
The 24th Inter-University Symposium on Asian Megacities (IUSAM) was held successfully on Sep 4 to Sep 7 in Pacific National University (PNU) in Khabarovsk, Russia. On behalf of the Institute of Space and Earth Information Science (ISEIS) at The Chinese University of Hong Kong (CUHK), Dr. Janice Wong leading 5 MSc students took part in the symposium and gave academic presentations. They are Anke Xia, Yuan Wang, Siqi Ma, Shichen Zhang and Xianggui Xu.
The Symposium was organized by Institute of Architecture and Design in PNU. The symposium theme is "City: Space of Communication". Teachers and students from universities in Japan, South Korean, Philippine, mainland China and Hong Kong SAR attended the conference. Forty-five representatives presented their research and academic works.
The IUSAM was firstly held in The University of Tokyo in 1996, which was sponsored by several prestigious collages and universities in Asia such as mainland China, Hong Kong SAR, Japan, Russia and Philippine. The IUSAM is hosted in turn by the sponsor universities annually since then. It has become an annual event for teachers and students majored in urban planning, geography, architecture and engineering. The IUSAM has already cultivated many outstanding students based on 24 years' joint pioneering effort. The 25th IUSAM will be hosted by School of Architecture in Harbin Institute of Technology (Shenzhen), China.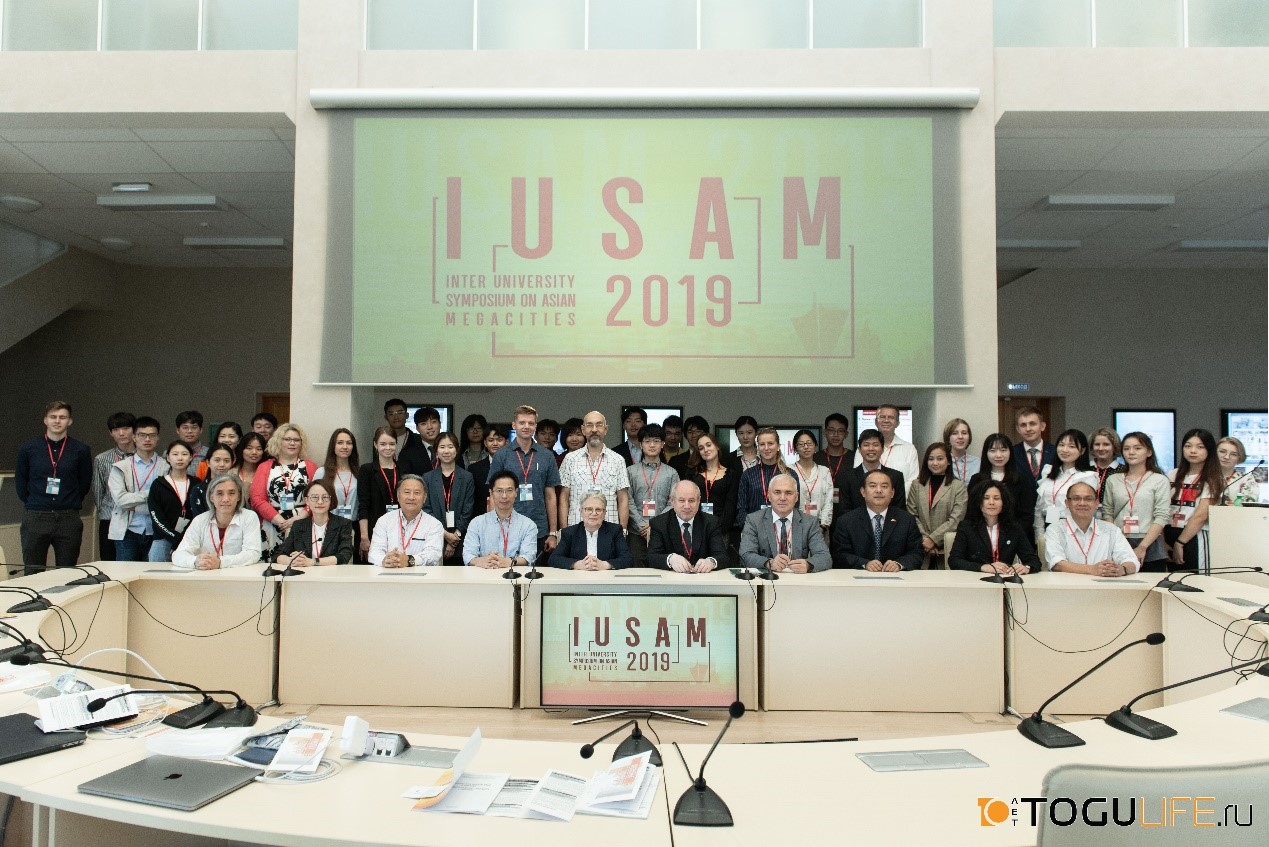 Group photo of the opening ceremony.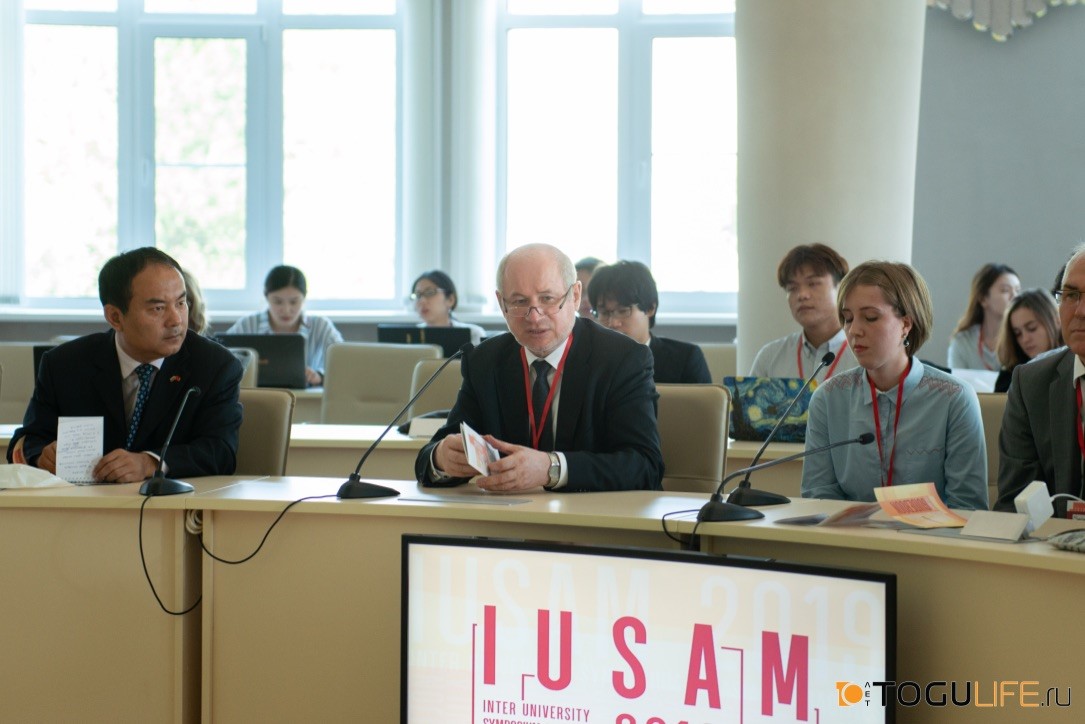 PNU president, Prof Sergei N. Ivanchenko (middle) and Mr Xin Cao, the consul of science and technology of PRC Consulate General in Khabarovsk (left) make speeches at the opening ceremony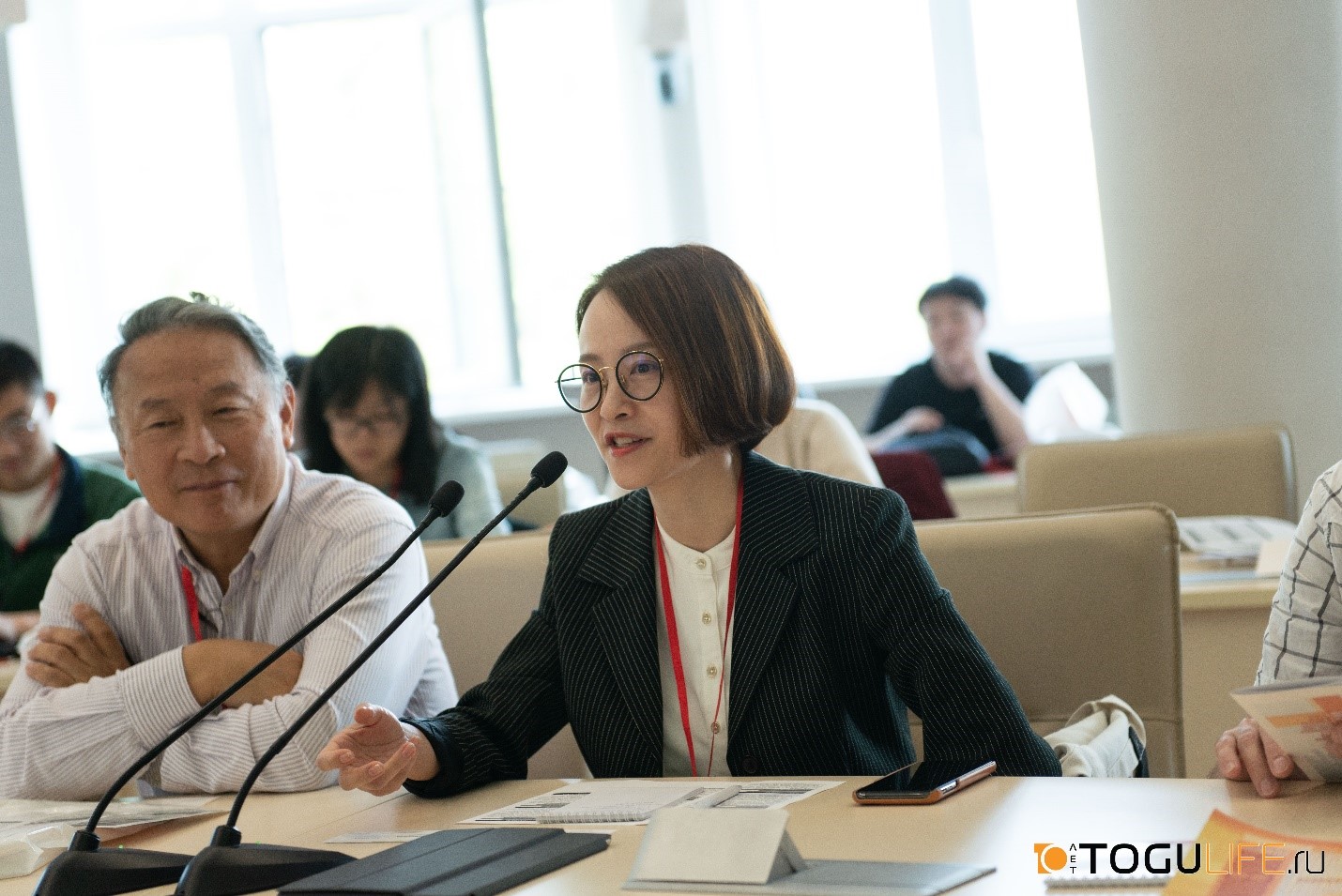 Dr. Janice Wong as a representative of CUHK ISEIS make a speech at the opening ceremony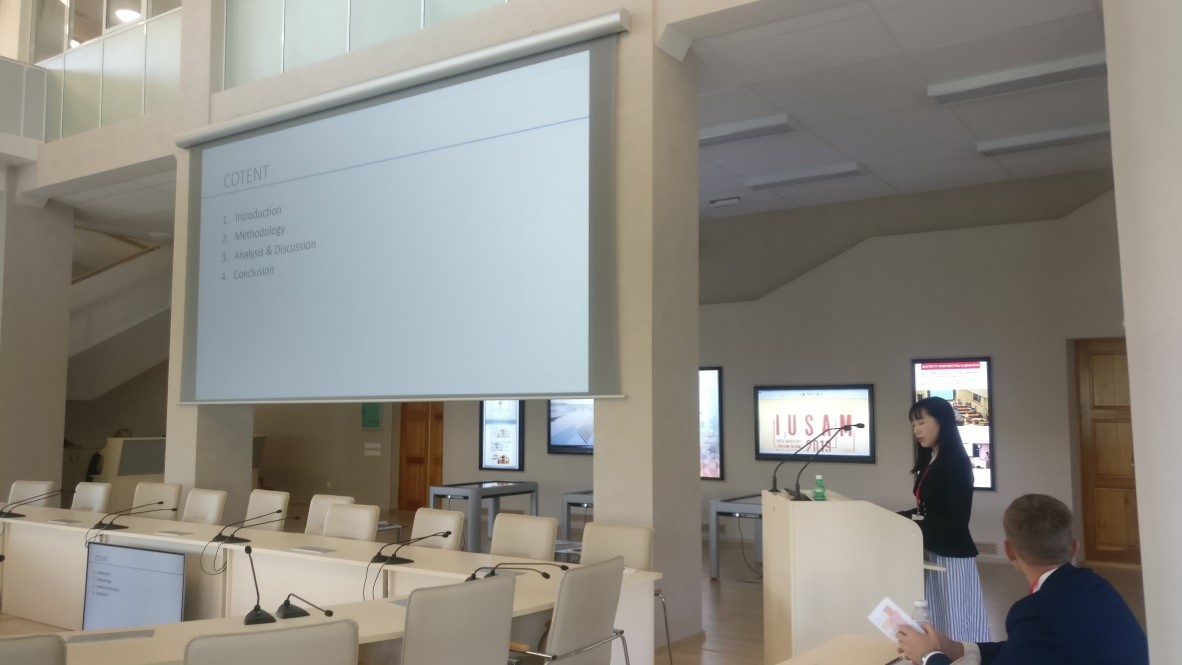 CUHK MSC student, Ms. Siqi Ma presented thesis research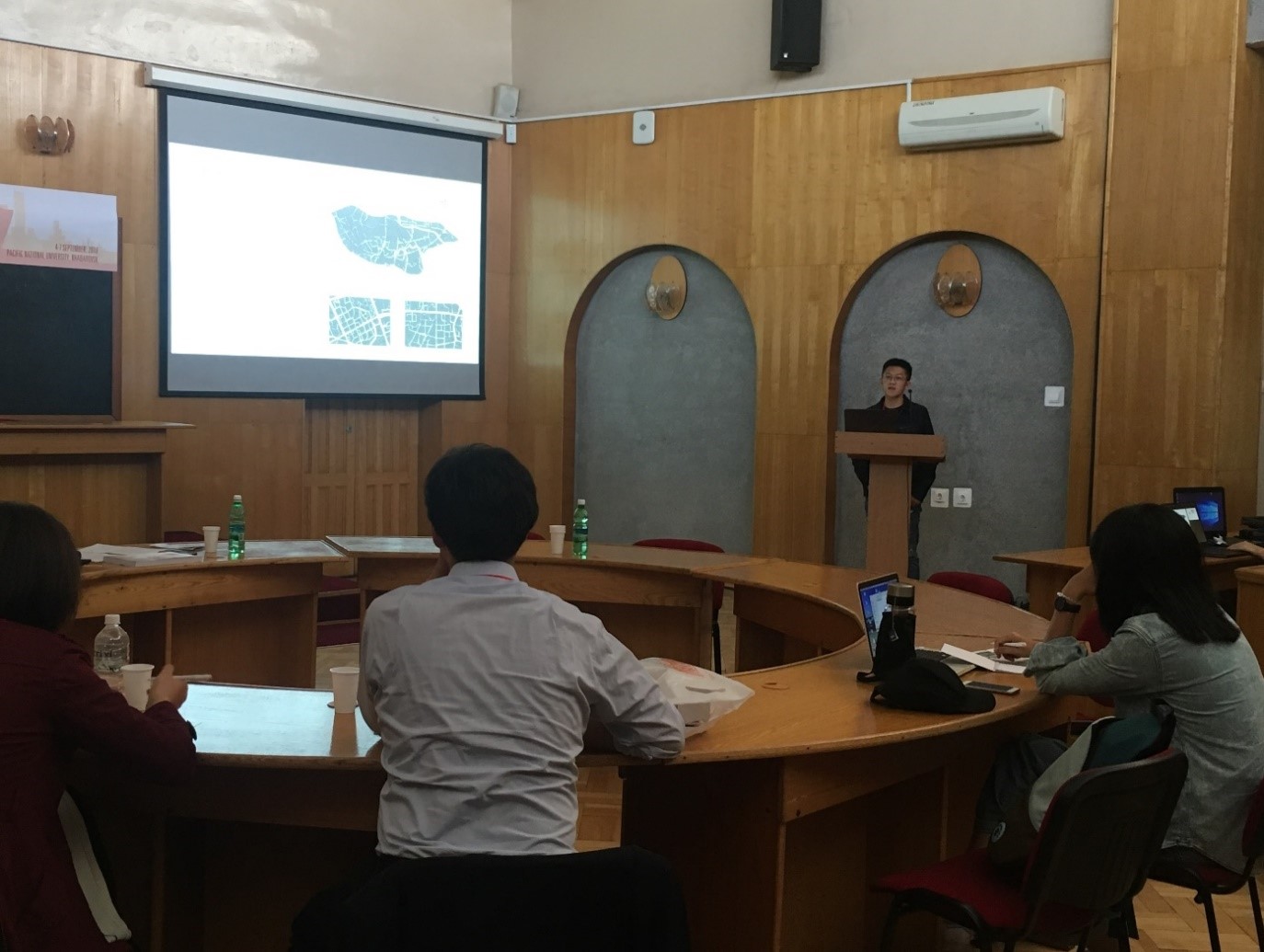 CUHK MSC student, Mr. Anke Xia presented thesis research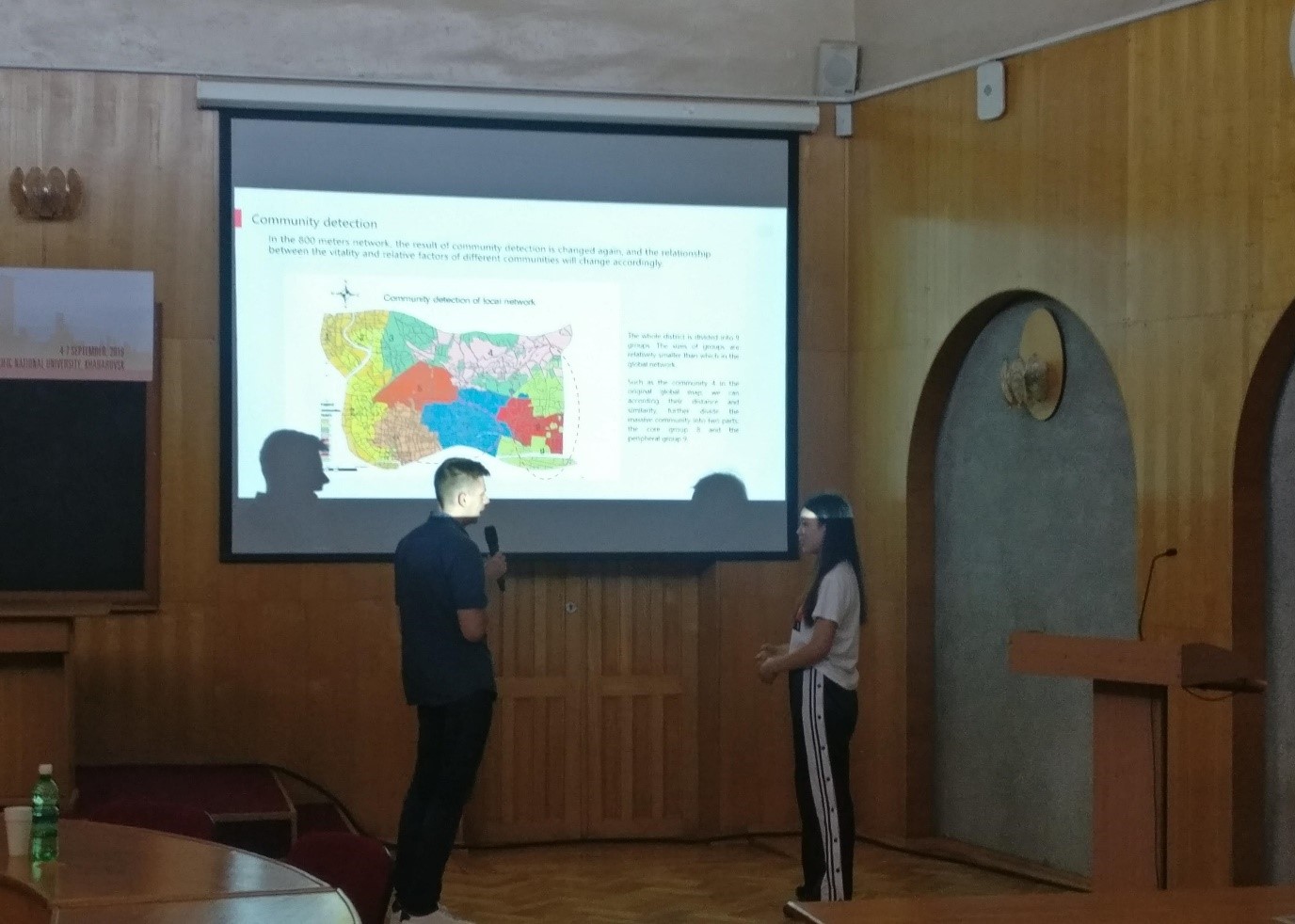 CUHK MSC student, Ms. Yuan Wang presented thesis research and discussed with Dr. Mikhail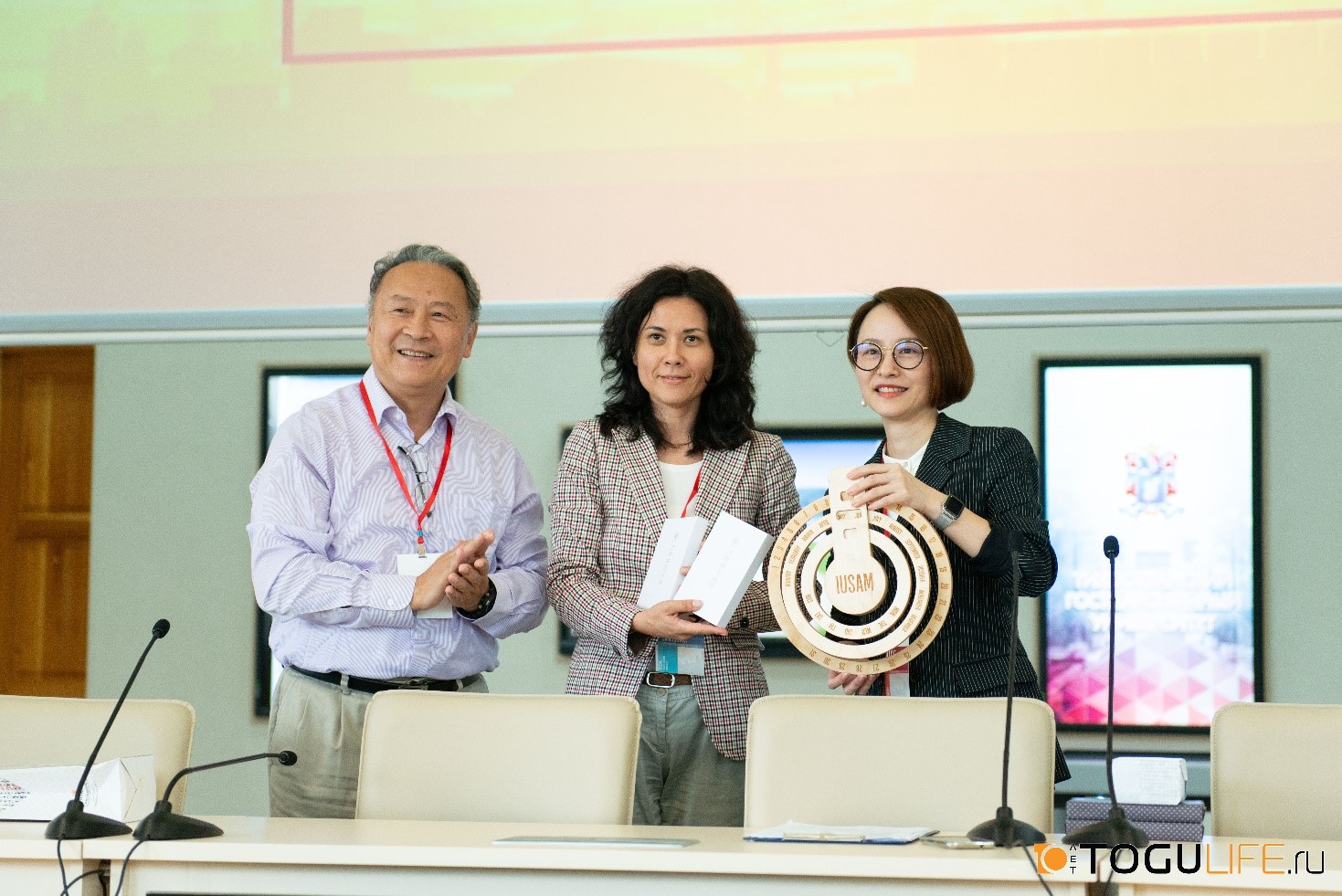 Prof. Hui Lin and Dr. Janice Wong exchanged souvenirs with Prof. Samsonova in PNU